find your local Kudos partner for sales, support and special offers...
Kudos is now available world-wide, has sold in over 35 countries and is available in 13 languages. If you know an IBM business partner (or are one yourself) that would like to know more about becoming a Kudos Partner, find out more here.
Mercury Consulting is a Chicago based IBM Business Partner with extensive experience in the IBM Collaboration Solutions including IBM Connections.
Blue Iron Network combine the best data centers and cloud providers with the top IBM Business Partners and Solution Providers to provide unmatched deployment, operation, and support infrastructure for your solution. Whether you need complete SAAS outsourcing or a hybrid cloud environment, Blue Iron solutions are designed to scale and grow with your business.
RockTeam is a Philadelphia based IBM Premier Business Partner who help businesses of all sizes apply collaborative and cloud technology to enterprise solutions to reduce cost, increase productivity and drive growth through online collaboration. Specialties include IBM Connections, SmartCloud, Sametime and Notes/Domino.
Canada's leading IBM Collaboration Solutions Partner: social business, collaboration, app. development, portals, crm, wcm.
IBM Premier Business Partner specialized in Social Business and the implementation of enterprise social networks. V&B Officeware was the first partner in Latin America to obtain the IBM Social Business Capability Authorization, enabling to assist organizations in their transformation to become Social Enterprises.
IT COGNITIVE's approach is to bring the technology of tomorrow to companies; with integral solutions and easy access for different industries. They are an important partner based in Chile.
Born in 1988, PLANSIS has become one of the most important IBM ICS software partners in BRAZIL with projects across the spectrum of collaboration technology: Internet , Web 2.0, distance education, Knowledge Management and process modeling.
Affecto is the forerunner in the field of Enterprise Information Management in the Northern Europe. Their solutions for information management and business analytics help organisations to improve productivity and competitiveness with superior use of information in decision making and execution.
Crayon focuses on advising enterprises with complex IT needs. The company has approximately 570 employees. Its head office is in Oslo, with branches in Trondheim, Stavanger, Stockholm, Örebro, Gothenburg, Copenhagen, Helsinki, Leipzig, München, Dubai and Paris. The company is an IBM Premier Business Partner
GIS AG is an IBM Premier Partner for social business in Germany, Switzerland and Austria. Helping customers with services like consultancy, implementation, installation or managed services in the area of collaboration GIS is one of GermanY'S leading social software companies.
IBM Premier Business Partner Gfi is a major player in the high value-added IT services and software sector, and occupies a strategic position in its differentiated approach to global firms and niche entities. The Group serves its clients with a unique combination of quality solutions.
IBS deliver solutions, products and services, that improve our life and work. Whether we are building big and complex project in a large organisation or we are fixing your favourite laptop in our service - we are working to make your day.
Whitesoft is czech-belgian IT company founded in 2000. The company has a rich experience in delivering IT products and services to SMB sector worldwide. Whitesoft is IBM Premier Business Partner focused on IBM collaboration and social software.

Consulting and IT Service Company, ASI is an IBM Business Partner for 20 years, specialized in Social Business (IBM Collaboration Solutions), Mobile, Analytics and Cloud. Located in 10 cities in France, ASI has 320 employees.

TIMETOACT GROUP is a leading IBM Business Partner with over 100 employees at six offices throughout Germany. Professional services for IBM Collaboration and WebShere software comprise system integration and line-of-business application development.
Established in 2000 in southern Germany, n-komm GmbH develop and implement social software solutions, ECM and DMS systems as well as IT-infrastructure for European clients large and small. n-komm place particular emphasis on after sales care.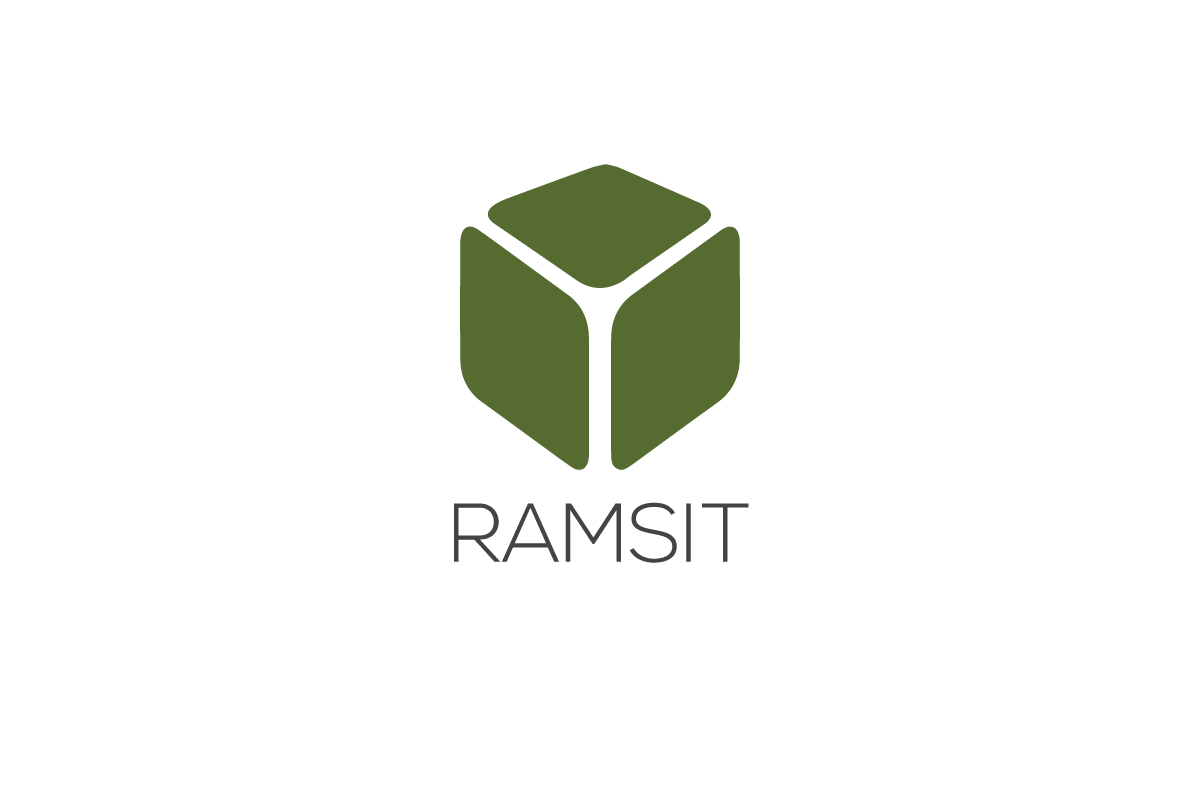 Your partner in collaboration and social business
We offer services within Technical Architecture, Public Speaking, Social Media Strategy, Social Business Strategy, Networking and TDI Development

WebGate Consultung AG - a Premier IBM Business Partner since 2003 - is an active architect and solution provider for IBM Collaborative Solutions based in Switzerland. WebGate's core business covers consulting, developing, engineering, operations and customer support of Lotus Notes and IBM Connections.
Belsoft Collaboration AG focuses on powerful communication and collaboration solutions and tailor-made software applications based on the technology from IBM.
Sander Software is a European software development and consultant company.
THEIR primary focus is on providing development- and system administration services for IBM Connections and IBM Collaboration solutions.

IntraVision is an IBM Premier partner with its base in Denmark. Intravision's focus is to add pervasive scheduling and coordination functionality to IBM Domino and IBM Connections. We take pride in serving more than 450,000 users each day with our OnTime products.
e-office was founded in 1991 and is specialised in creating the optimal, digital working environment for professionals. We call this new way of working: work21. We offer assistance in the organisational and behavioural changes necessary to improve working processes.
Factor-y offers products and solutions for IBM WebSphere Portal, IBM Connections and IBM Domino with expertise on technology and market experience.
Soluster is a value-added partner for software editors dedicated to support the best social solutions around IBM technologies. Soluster's team have implemented PM and PMM tools and related methodologies in more than 300 companies, from Fortune 100 to smaller organizations.
Silverside is specialized in translating complex collaboration challenges into user friendly and innovative solutions for Social Business, Document Management and Collaboration. Silverside assisted with language translations for Kudos Badges.

Ascendant Technology (Atech) is a leading provider of end-to-end web-based solutions to enterprises worldwide. Atech creates business agility by accelerating the adoption and implementation of technology to increase the speed at which organizations innovate.
With over 50 technically-certified consultants and IBM Premier Partner status, Portal solutions help its clients to deliver improved internal collaboration, and customer acquisition, retention, increased satisfaction and long-term loyalty.
Knowledge Dimension is an award-winning professional services company. We focus on assisting organisations to leverage their human capital potential, crafting collaborative solutions which support a Smarter Way of Working.
With over 50 technically-certified consultants and IBM Premier Partner status, Portal solutions help its clients to deliver improved internal collaboration, and customer acquisition, retention, increased satisfaction and long-term loyalty.

Prolifics are a leading IBM Colloboration Solutions Partner thoughout North America, with offices also in Europe, and Asia.
Australia / NZ
Pacific Islands  
South East Asia
ISW are a leading IBM PLATINUM BUSINESS Partner and IBM Connections experts. As the creators of Kudos we offer services for Connections hosting, implementation, development and user adoption strategies. We support IBM Connections clients all around the world, ensuring they get the highest ROI on their investment in Connections.
Why Partner with Kudos?
Bottom line; We are pumped about Kudos and the return on investment it is driving for organisations using IBM Connections.
By partnering with ISW you can provide the Kudos solution to your clients and gain an edge over your competitors. You can help your existing IBM Connections clients to drive greater value from their investment, and you can help new clients accelerate their user adoption.
The team at ISW will work with you hand in hand to ensure you are successful with Kudos and our associated services. We will provide all the training you could need and we will provide the highest levels of support to ensure customer satisfaction.
Are you an IBM Connections guru? If so get in touch.
Partnership is a two way street
ISW believes that true partners leverage each other for mutual benefit. We take a very straight forward approach to partnering. We will work with you to ensure we are both successful. We will also only partner with true IBM technology experts that know how to look after their customers.
What we will do for you:
Provide generous profit margin on Kudos software purchases

Provide generous profit margins on ISW professional services

Provide generous profit margins on ISW hosting and cloud services

Provide FREE licenses for your own in house use and demonstrations

Pass on leads that we receive for your locations around the world
What you do for us:
Look after our joint customers. Maintain the relationship

On-going Customer Support

Market and promote Kudos Badges

Customer Release Updates
ISW is looking for:
Value Added Resellers (VAR). These partners will promote and resell Kudos Badges to their clients, and provide value added services around the implementation as required.

Referral Partners. These partners will refer clients to ISW and receive a spotters fee.